Whether at networking events or family functions, a certain question often crops up: "What is public relations?" Friends and family might think I find and hire candidates (that is human relations) or take up ad space in their magazines (that's advertising). To answer this question, I could quote the Public Relations Society of America with "Public relations is a strategic communication process that builds mutually beneficial relationships between organizations and their publics." But that isn't very tangible.
Instead, I opt to give a snapshot of what goes on: getting clients covered in the news, writing press releases, managing social media, telling a company's story, etc.
Recognizing the knowledge gap, I was inspired to clear up the confusion. In this post, I lift the veil on public relations by revealing what I did each day in May 2017. Throughout the 31 days, I provide a useful PR lesson and give an inside look at Voxus PR. Since this is a longer post, scroll through the below calendar of lessons and jump directly to the days that pique your interest.
Monday, May 1: Fail to plan = plan to fail
Conveniently, the first day of the month was Monday. And what does a typical start to the week entail? Planning!
If you're like me, first thing Monday you grab a cup of coffee. Once neurons are firing on all cylinders, it's time to look at the week ahead. I take account of all ongoing projects, regular deliverables, scheduled meetings and looming deadlines. And all these items I keep neatly encapsulated in my personal Excel tracking document.
Like many of my colleagues currently do, I used to track tasks with pen and paper, whiteboard, Post-it notes, emails, Outlook notes, etc. This quickly turns into a mess of crossed out action items, notes squeezed between margins and many killed trees.
My first lesson is to digitize your to-dos. My Excel spreadsheet has a "day view" tab with daily action items and estimates of time they'll take to complete. There is also a "project view" keeping track of all deliverables and their statuses.
The document allows planning day-by-day or for the full week. It also enables easy updating, moving and adjusting of tasks on the fly (cue "copy/paste" functions).
Tuesday, May 2: PR measurement
Each month begins where the previous month ended – aka tracking results. This is a critical part of any strategic communications program. The reason for this—according to the leading PR trade association, the Public Relations Society of America (PRSA)—is that measurement is crucial in validating results, linking to business outcomes, setting smart objectives and more.
There are many ways to measure a PR program and even more tools to use. Below is a starter kit of PR measurement metrics to help kick things off.
Media coverage metrics:
Number of news articles mentioning a client
Potential audience reach of publications
Article sentiment
Number of media briefings
Social media metrics:
Impressions
Reach
Engagements
Likes
Comments
Shares
Audience growth
URL clicks
Wednesday, May 3: Winning isn't everything, but mostly… (award nominations)
We all love recognition for our hard work, and businesses are no different. Not only does recognition give you the warm fuzzies, awards are a great way to build brand credibility and validate products or services. To earn recognition, you can't just say you're awesome. You must prove it. In other words: "Show, don't tell."
This hump day, I nominated a client for a cloud computing industry award—which left me reflecting on the company's achievements and milestones. For award submissions, demonstrate momentum through revenue growth, surge in customer base, major partnerships, big name investors, product milestones, case studies, office square footage increases and more. And show what "makes them a winner" by drilling into their unique value propositions.
If done right, you'll be shouting, "WINNING!"
Thursday, May 4: Do the noodle dance (brainstorming)
Conceiving unique ideas is a cornerstone of PR—especially when you don't have news. Just because you don't have something to announce doesn't mean you have to stay out of the news cycle. It just means you have to get… creative. This Thursday, we assembled the team for a regular brainstorming session.
To get the creativity flowing, look around for inspiration. Ideas for angles can come from industry trends, a timely topic or problem/solution scenarios. Just keep in mind your client's unique perspective and insights—without worrying about bad ideas (doubts will stymie creativity).
Angles can even come from popular culture—like this day known as "#MayThe4thBeWithYou."
Friday, May 5: ¡Cinco de Mayo!
Now and then you have to step back from the keyboard for fun. On this day, we celebrated Cinco de Mayo. What we lacked in margaritas, we made up for with a potluck-style taco bar. ¡Estaba deliciosa!
While plenty companies may have happy hours and celebrations, at Voxus, we really know how to have fun. How many can say they've taken the entire company to an amusement park? Or celebrated a 10-year anniversary by taking the staff and their significant others abroad to Victoria, B.C.? Voxus can say that.
Compared to the daily hustle and bustle, workplace parties might seem frivolous. After all, it seems there are never enough hours in the day for everything on a to-do list. However, benefits of workplace celebrations include improved morale, increased team unity and driving motivation.
Saturday, May 6: Social media tools
Working in PR, I've seen what feels like the entire gamut of social media tools. Despite using powerful platforms like HubSpot or Simply Measured, I keep going back to just a few basic tools time and again. These tools—which I even use on weekends for my personal accounts—include:
Hootsuite – social media management platform (helpful for scheduling content)
Bitly – link shortener (allows for analysis of link performance and traffic)
Feedly – news aggregator (highlights popular and trending content)
Hashtagify.me – hashtag search and discovery engine (helps uncover the most impactful hashtags)
Check out these Voxus posts to find which social media tools sizzle or specific tools' pros and cons.
Sunday, May 7: Keeping up with the PR trends
The public relations world is constantly changing. Whether involving content marketing, PR strategies, the news media landscape or SEO, industry best practices are always in flux. Here are some PR outlets and blogs to keep up to date with:
Monday, May 8: Super-secret journalist dossiers (aka pre-interview briefing documents)
In 2016, Microsoft caused a stir by accidentally sending a briefing document to a reporter—which Gizmodo called a "dossier" and likened it to surveillance. Voxus partner Kevin Pedraja pointed out these documents are a PR 101 practice and based on a reporter's public writings.
Furthermore, briefing documents help prepare a spokesperson for interviews by detailing a reporter's pertinent background details. With this knowledge, the spokesperson can better tailor information to a journalist's interest and information needs.
Win-win!
Having recently coordinated interviews, I spent Monday afternoon developing my own "dossiers" for a client. These briefing documents included details about a reporter's coverage area, recent articles, any past briefings and client coverage, the interview topic, details about the publication and talking points.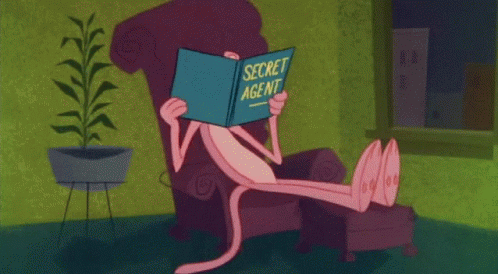 Tuesday, May 9: Surviving a three-way calling attack (staffing interviews)
Remember in Mean Girls when Regina sets up Cady to embarrass herself with Gretchen over the phone? It ended like this:
Gretchen: "I can't believe you think I like attention!"
Regina: "OK, love you. See you tomorrow."
Cady (narrating): "I had survived my first three-way calling attack."
Staffing media interviews can feel like that. Okay, they aren't that brutal. But they can get clunky with a reporter, spokesperson and PR rep all on the same call. To smooth things, follow this process for hosting media interviews:
Introductions:
Introduce spokesperson and reporter
Ask reporter how much time they have
Let reporter start with questions, or spokesperson begin outlining the news
Interview:
Take notes on questions and answers
Jump in to get discussion back on track or remind a spokesperson of talking points
Note any action items resulting from the call
Conclusion:
If applicable, remind the reporter of embargo dates
Thank the reporter for their time
Wednesday, May 10: Oops… crisis communications
United Airlines just can't stay out of the news. Lately, news broke that the airline allegedly denied a passenger the use of a restroom—instead, handing her a plastic cup.
The airline has been under a microscope ever since it forced a passenger to leave an overbooked flight. Compounding United's problems, many criticized the CEO's response as being "callous." Learning from this example, here is another way to handle this PR crisis:
Apologize for the incident without blaming the victim or making excuses
Empathize with the public, saying you also found the situation disturbing
Offer to personally apologize to the victim and compensate for expenses—realizing it may not fully make up for what happened
State you'll review policies to ensure this never happens again
Thursday, May 11: Say what you need to say (speaking engagements)
Conferences, seminars and other industry events are great for both learning and communicating an organization's message. As a speaker, you'll also be given access to other industry thought leaders, as well as potential clients, investors or partners.
Maybe you've been eyeing a particular conference but aren't quite sure what to propose as a topic. In that case, think about your expertise and what unique insights you can offer. Possible speaking engagement topics could include:
Detailing challenges within an industry and how to overcome them
Predicting an industry's trajectory and recommending how to prepare
Highlighting recent trends and what they mean for decision makers
I wrote more in-depth on speaking engagements in this Voxus blog post.
Friday, May 12: Know your client
Good PR starts with understanding your client and the company's place in an industry. This Friday afternoon, I sat down with a colleague new to an account to go over just these details.
Impactful PR strikes a balance between crafting a compelling story and driving a client's business goals. To accomplish this, you first need to know how a company positions itself and what it is trying to achieve. Learn the following about a client before launching a PR program:
Brand – more than a name, it's how a company wants to be seen
Goals and objectives – what the business wants to accomplish (e.g., profitability, growth and customer service)
Value proposition – why a consumer would buy a product or use a service
Industry – understand the trends of a market and competitive landscape
Customers – uncover demographics, behaviors and needs
Perception – how consumers view the client
Saturday, May 13: What I'm listening to – PR podcasts
Whether at the gym or commuting, you'll likely catch me listening to a podcast. You're probably listening to them, too. After all, 24 percent of Americans report listening to podcasts monthly. Beyond being entertaining and informative, podcasts can also be useful for learning about the PR world.
Give PR Week a listen to stay on top of everything in the industry, or Inside PR for provocative topics and interesting guests. The Social Pros Podcast gives insights from social media strategists.
Sunday, May 14: Kick back and relax
Public relations is a fast-paced field and rarely dull. While exciting, now and then you have to put your feet up. What better way than enjoying a rare sunny day on a lake in the beautiful Pacific Northwest?
This weekend involved a lot of boating and jumping into the water. All this swimming can benefit health by lowering stress and boosting brain power. Both are important perks to PR pros.
Monday, May 15: School is back in session (MOOCs)
It's the beginning of the end. Today marked the first day of my sixth and final digital marketing course.
The past few months, I have been taking massive open online courses (MOOCs) through Coursera to earn a specialization in digital marketing. An informative set of courses, faculty and industry experts at the University of Illinois teach the specialization which is part of an MBA degree program. And now, the end is in sight!
While some may stick with webinars or mentoring, MOOCs are another great way to continue professional development. They provide an opportunity to pick up new knowledge and skills at your own pace. You can even choose courses in your field or a client's for a deeper understanding.
There are a number of popular online learning platforms, including Coursera, edX, Lynda.com, Udacity and Udemy. And thank you, Voxus, for funding my final specialization courses!
Tuesday, May 16: Career mentoring
Nothing beats hands-on experience, but a good mentor can help propel your career even further. At Voxus, our mentoring program pairs each employee with a member of the firm's top brass. I'm fortunate to have Voxus partner Rachel Berry as a mentor, who has decades of PR experience and lets me bounce off questions and ideas—or even just chat. This week, we discussed my career advancement over coffee.
Have your own mentor meeting coming up? Here are five ways you can get the most out of mentoring:
Be clear about what you want out of the mentoring relationship
Develop short- and long-term career goals that are SMART (specific, measurable, achievable, realistic and time bound)
Come prepared with specific questions
Set the ego aside and be receptive to constructive criticism
Meet regularly to benchmark progress toward meeting goals
Wednesday, May 17: Pitching the media
When pitching the media about company news, an email will typically be the first point of contact. However, journalists are drowning in pitches. Some receive hundreds in a day—leaving them with less than a minute to read your message. How do you cut through the noise?
Get to the point. With so little time to read pitches, journalists want succinct notes that cut to the chase. Avoid long intros and focus on the meat of a story. If journalists want more details, they'll ask.
Be relevant. A major complaint is that pitches often don't relate to what a journalist covers. Before putting a reporter on your list, make sure they actually write about the topic or industry you're reaching out about.
Avoid buzzwords. Everybody thinks their company is "disruptive" or "innovative," but describing it as such can be a turnoff. Also, buzzwords or jargon can dilute a message by making it difficult to understand.
Thursday, May 18: Happy hour!
Tacoma may live in Seattle's shadow, but you can't deny it has some great breweries. On the regular, Voxus rewards its employees' hard work with happy hours.
A favorite ale house near Voxus Tacoma is the Odd Otter Brewery Company. It's definitely worth a visit and playing game of giant Jenga.
Beyond the benefits of workplace celebrations listed above, happy hours can help forge stronger workplace connections―enabling a better flow of ideas and feedback between colleagues.
Friday, May 19: Don't miss out, or you'll WannaCry
In May 2017, the WannaCry ransomware attack was sweeping the world and the headlines. This was the cyberattack that infected more than 230,000 computers across over 150 countries. In other words, it was a pretty big deal. With clients in the cybersecurity space, we didn't want to miss an opportunity to inject their insights into the news cycle.
Jumping on the bandwagon, we quickly determined what insights clients could offer. Contributions could take the form of steps to stop an infection from spreading across a network, estimated cost of mitigating a ransomware attack, or ways to prevent future network intrusions.
When the news is breaking, it's most important to strike while the iron is hot. The new cycle moves quickly and unique insights may no longer be relevant the next day. To move quickly, plan ahead for scenarios a subject matter expert (SME) can comment on and craft a plan for rapid outreach. If successful, a company could be quoted—like The Seattle Times covering how Voxus client WatchGuard Technologies' customers avoided WannaCry infection.
Saturday, May 20: What I'm reading, part I – The Media Training Bible
Whether a PR newbie or a seasoned pro, The Media Training Bible offers great advice for day-to-day media relations. The book leads readers through 101 lessons, real-life case studies and hands-on exercises to help become a better spokesperson. Readers learn how to create memorable media messages, deliver a successful interview, answer tough questions, ways to manage a crisis and more.
While an introduction to media relations, it outlines a wide range of scenarios. This makes it valuable as a learning tool and as a source for ideas from when encountering new circumstances. I've already integrated lessons into how I counsel clients on upcoming interviews.
Sunday, May 21: Enjoy the great outdoors
Once in a while, it's important to get out of the city and into nature. This weekend, I drove 47 miles from Seattle to Wallace Falls State Park. This is an incredible hike—known for its three tiers of waterfalls, lush forests and great views. Just look at my photos from the trail.
Voxus is a tech PR firm, so fitness trackers are a common sight around the office. Wearing my Fitbit on the trek, it showed I got in some decent cardio with more than 11,700 steps.
Like other physical activities, getting out into nature has its benefits. According to NPR, relaxing in forests can help boost immunity and mood and help reduce stress.
Monday, May 22: Spin – not just a PR tool
We're a pretty fit office. At Voxus, you'll find people who have run marathons, played rugby, competed at swimming, golfed – and participated in pretty much any other type of sport. When taking up spin classes was mentioned, we jumped at the opportunity.
Every other Monday, you'll find members of Voxus in a spin class at the nearby Handlebar Cycling Studio. The studio owner, Becky LeProwse, guides us through a grueling (and fun!) session of cycling and TRX training.
Come join me today@ 9. Need a sweat session without layering up outside? pic.twitter.com/oEsblL9TkC

— The Handlebar (@handlebarTAC) March 2, 2014
Studies have shown that exercise is one of the most effective ways to help improve your mental health. Benefits include relieving stress, improving memory, helping to sleep better and boosting your overall mood. This all helps when dealing with the fast-paced world of public relations.
Tuesday, May 23: Customer service on social media
According to a J.D. Power and Associates study of 23,200 U.S. online consumers, 67 percent have used social media for customer service. Another study revealed that one-third of social media users prefer reaching out for support through social media. Furthermore, 71 percent who experienced positive social care are likely to recommend the brand. With only 36 percent of consumers reporting having issues resolved quickly and effectively, there is ample opportunity to standout.
With consumers treating social media like another storefront, how can a brand excel at social customer service? Here are a few suggestions:
Brainstorm potential customer questions or problems
Prepare responses to ensure fast replies
Keep it positive! Be sincere and upbeat in responses
Steer consumers toward direct messages for more sensitive issues
Escalate problems when standard replies won't suffice
Wednesday, May 24: Social content
Approaching June, a client's planned social content was beginning to run dry. This called for getting my hashtags in a row. To develop content, I looked ahead at upcoming company initiatives, events, promotions and more. And it left me thinking about the best ways to write social content that followers will love.
Social media isn't exactly rocket science, but a lot of brands miss the mark. They might be overly promotional, misunderstand their audience or uninteresting. To avoid making your social content a snoozfest, here are five ways to make branded social more engaging:
Share content that informs about industry trends and best practices or entertains
Focus on multimedia – posting images, videos and/or infographics
Jump into online conversations using relevant and trending hashtags
If attending a conference, include an event hashtag and/or organizers' handles
Post about company culture – such as team outings or lunches
Thursday, May 25: Client relations
Public relations doesn't (or shouldn't) exist in a vacuum. PR practitioners routinely work closely with a company's executives or head of marketing. This helps the PR firm stay aligned with new developments and ensure communications align with company goals. In this close-knit relationship, the company also benefits by the firm advising on how to create the biggest splash possible through communication strategies.
Since successful public relations requires a two-way street, there are a number of ways you can ensure you're getting the most out of your agency. For starters, keep them in the loop on the latest products and other goings on. Next, provide adequate lead time ahead of an announcement so an agency can give the media a heads up. Finally, heed their advice on media matters as PR practitioners have years of experience and existing relationships with journalists.
Friday, May 26: Finding journalists
Prior to announcing a new product, you want to uncover journalists that will care about what you're launching. You need to be targeted as the "spray and pray" method won't work. Journalists lurk in all corners of the internet, meaning you need to be thorough in finding them.
Search for journalists using these methods:
Media databases – Services like Agility, Cision, or Meltwater contain reporter contact details. They also typically list their coverage areas and recent articles.
Visit news outlets – Enter keywords into a media outlets' search bar to uncover articles relevant to what you're announcing. This will reveal relevant reporters.
News searches – Key in terms into Google and Bing news searches to turn over more stones.
Check social media – Journalists tweet out their articles making them searchable on platforms like Twitter. Reporters sometimes also list contact info on their profile.
Search engines – Dig deeper using Google or Bing and limit results to the past few months to find additional articles and reporters.
Saturday, May 27: What I'm reading, part II – Creative Confidence
Public relations takes a high degree of creativity for all our writing and crafting of enticing news angles. That's why another book on my must-read list is Creative Confidence.
The book builds off the premise that many think creativity and innovation are the domain of "creative types." This book dismantles this line of thinking—while providing methods for unleashing your own creative forces. "Creative Confidence" identifies the tools and strategies that allow us to unleash our creative potential.
The book has helped in how I approach creative problem solving, like brainstorming sessions mentioned above.
Sunday, May 28: What Portlandia teaches about PR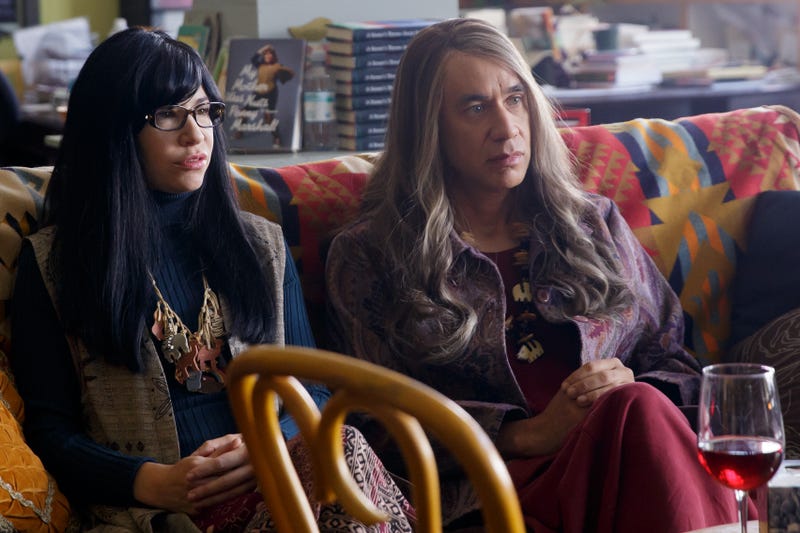 While getting caught up on the sketch comedy show Portlandia, one episode in particular stood out. In the episode "The Story Of Toni And Candace," the owners of the "Women and Women First" feminist bookstore were approached by a reporter. He simply asks questions like "what are the bookstore's hours?" but Toni and Candace dive into their entire backstory.
It's a great episode, but these characters completely missed the mark for what the reporter needed for an article. It reminded me of a situation in college.
In a journalism class, we were assigned to interview someone about their backstory. The goal was to turn out an interesting article based on an "ordinary" person. The trouble was that my interview subject only wanted to talk about her family's history in the logging industry. Like with the "Portlandia" episode, the information provided was nearly unusable.
To get covered in the media, provide reporters with the information they actually need. You can steer the conversation toward something you want to discuss. But at the end of the day, if a reporter can't use your comments you won't be included in the article.
Monday, May 29: Memorial Day
On this three-day weekend, I returned to the picturesque lakes of Washington state. The weather was perfect with not a cloud in the sky. Couldn't ask for a better way to wind down from the busy week before.
It's not healthy to be go-go-go all the time. Even a hardworking professional should strive for moments to calm things down. Relaxing can help reduce stress, lower blood pressure, improve sleep quality and more.
Tuesday, May 30: Tell me how you really feel (product reviews)
Scoring news coverage about products is great, but reviews can be even more impactful. I'd argue that product reviews carry even more weight with readers, as a journalist is writing from their own hands-on experience rather than from a press release. That makes reviews another useful tool in the PR arsenal.
To run a review program, there are a number of hurdles to overcome. After drumming up reviewer interest, ensure you've touched on these logistical details:
Product reviewer's address
Connect them with a support team member
Emphasize how long a unit can be kept
Ensure a reviewer can easily return the product
Want to learn more? See how Voxus handled a real-life review program in the blog post "So, you want to do a product review?"
Wednesday, May 31: Blogging
It's the end of the month, and I'm working on this very blog post. As the final entry, I want to impart a few tips for crafting a great blog post. After all, blogs are useful for SEO, increasing website traffic and reinforcing your brand's expertise in a particular field.
A few blogging tips:
Write conversationally
Add keywords to the title and post body
Vary paragraph and sentence lengths
Include interesting formatting

Don't forget section headers
Incorporate bulleted and numbered lists
Bold, underline and italicize for emphasis
---
We made it! This is what a month might look like for a PR practitioner you know. Now hopefully you have a better understanding of the functions of public relations and learned from the PR lessons along the way.